Do you want to stop Windows from displaying this annoying pop up window whenever you start your PC?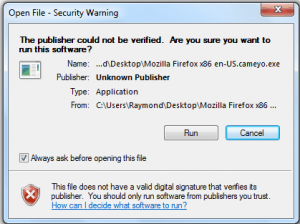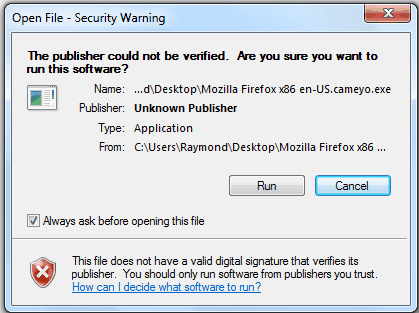 Follow the steps below:
1. Click on the Start button.
2. Navigate to Control Panel.  Locate Internet Options by either typing it in the search bar at the upper right hand corner of the screen or clicking through the icons.
3. Click on the word Internet Options.  A new window will appear.  Within this window click on the Security tab.
4. Within the Security tab click on the Custom Level button, which is located in the middle of the window.
5. You will need to do some scrolling to find the proper setting.  Scroll down until you find Launching applications and unsafe files.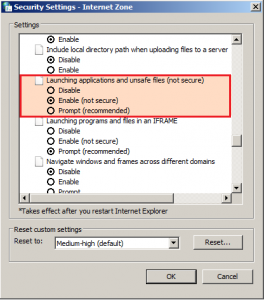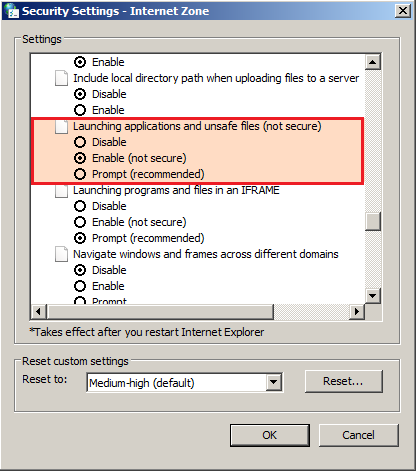 6. Click OK.
Finding a contact lens in the ocean would probably be easier than trying to figure out how to disable this option without any help.