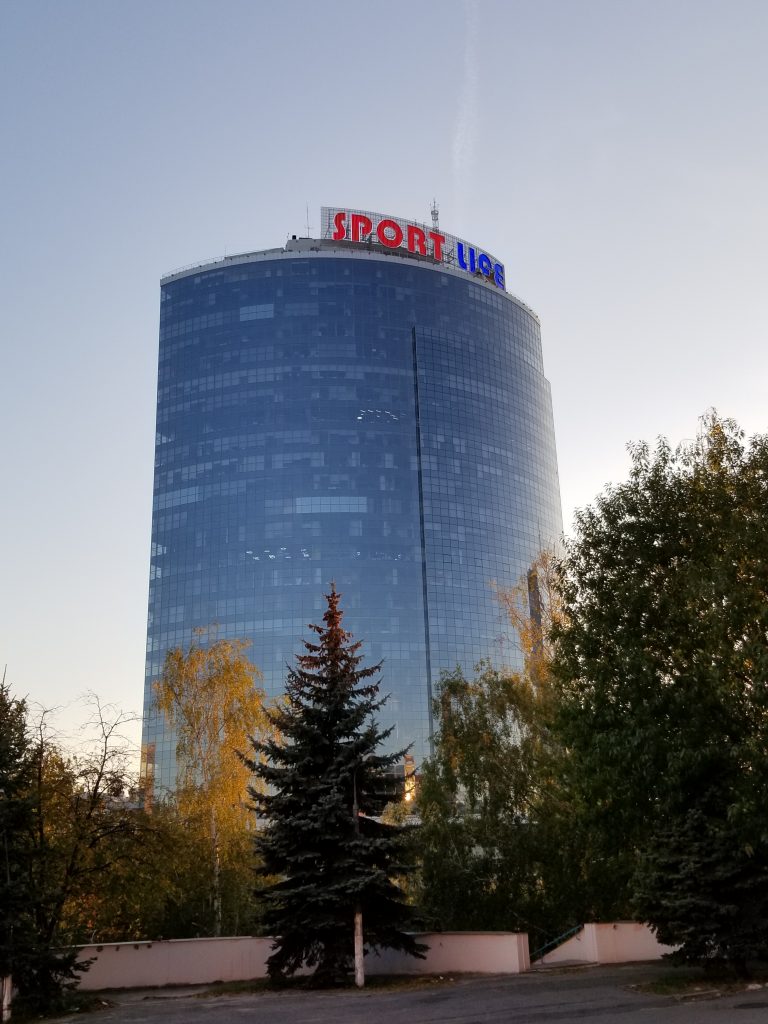 If you are wondering whether Kiev is worth visiting and if the city is safe for tourists, the answer to both questions is an absolute yes! To put these questions into greater perspective, walking some of America's inner cities at night is a far more dangerous than taking an evening stroll throughout Kiev, Ukraine's capital.
I've spent considerable time in Kiev and can vouch for the safety of the city both during day and at night. Naturally, one must exercise caution when traveling to a new foreign country. With that point in mind, I can say from my own personal experience that it's also safe to visit Kiev as a solo traveler. Should you decide to follow my suggestions, I can assure you'll have an unforgettable experience as Ukraine is a road less traveled for many a tourist.
Travel Safety Tips for Visiting Kiev, Ukraine
#1. Get a Local Sim Card
Local sim cards can be purchased upon arrival from either of Kiev's two main airports: Boryspil or Zhulianly. Once you've exited the baggage claim / customs area, keep a look out for small kiosks in the Arrivals area of the airport. From my experience you'll almost always see KyivStar, one of most well known local operators along with one or two other choices.
If you have difficulty finding these kiosks, don't be shy about asking for help, even in English, at the airport information booth. The help staff will be able to point out where to find these kiosks. In terms of the sim card itself, it will cost around $10 for enough data coverage to last a month. Don't worry about activating the card as the staff will help out if needed. Before travelling to Ukraine, you should make sure your phone allows for international sim cards, which sometimes isn't the case if you bought your phone in America or Asia.
I recommend buying a local sim card because it's inexpensive and will make your travels much easier since hotel, navigation and sightseeing information can all be accessed through your phone. Remember that Ukraine uses the same power outlets that are found in all of Europe (except Great Britain) so don't forget to bring an adapter if you are travelling from America, Asia or the UK. Finally, I always suggest taking a power bank with you since you may not easily find a charging outlet after exiting your flight.
Numbers to Call in Case of an Emergency in Ukraine
In case of emergency, here are some local numbers worth jotting down:
Fire – 101
Police – 102
Ambulance – 103
#2. Learn Basic Russian
When travelling across continental Europe, the further East you head, the less likely it is to encounter someone on the street who possesses an excellent command of the English language. Ukraine is no exception, where the predominant languages spoken are Russian and Ukrainian.
As the subject of this tip suggest, I don't suggest learning Ukrainian. The reason is that in Kiev, the capital of Ukraine, nearly all verbal communication is conducted in Russian. If you are only travelling for a few weeks, then you won't receive much of a return on your investment by studying the Ukrainian language. The only exception to this suggestion is if you intend on heading West. As you head to the Western cities of Ukraine, such as Lviv, you'll discover that Ukrainian is spoken more than Russian.
If you wish to discover more about the history of Ukraine, then it still makes sense to study Russian instead of Ukrainian. Not only is it more practical for life in Ukraine, learning Russian happens to be a worthwhile investment because it's the official language of not only Russia but several other countries. Furthermore, Russian is also spoken as a secondary language in about 25 other countries.
Learning Ukrainian will win you some points with the locals, just be careful not to mix it up with Russian or you'll end creating confusion. Also, be warned in advance that neither language is easy to master for those who have never been exposed to a Slavic language. This tip comes from my personal experience as I have struggled to learn Russian thus far.
As a final thought regarding languages, the Ukrainian government has recently mandated that all films shown in public cinema and on television are either dubbed in Ukrainian or contain Ukrainian subtitles. In addition, many official forms of government communication must now be issued only in Ukrainian. Many advertisements, restaurant menus, and billboards are in Ukrainian, but not all, which tends to make matters even more confusing for tourists who can't easily distinguish between the two languages.
#3. Use Taxi Sharing Apps
The local cabbies in Kiev rarely speak English fluently and are notorious for overcharging foreigners, a theme common in most of Central and Eastern Europe. I experienced this problem during my visit to Minsk, Belarus, making it not an isolated issue only found in Ukraine.
For this reason, I strongly advocate using a taxi application. There are several advantages in using taxi sharing apps over a local cab service, the first being financial as you'll always know the price upfront so no need to haggle with the driver or be overcharged at your arrival. Secondly, you can get by with less knowledge of the local language since the driver will know exactly where to take you without having to ask any questions. Finally, you'll know the driver at least registered their name and car with the application which allows them to receive reviews, something not available with a local cab driver.
I've ridden in probably 100 taxis during my many visits to Ukraine and never experienced any problems so I can assure you that the local taxi services are safe. Furthermore, if safety regarding taxi options happens to be a concern, then you will feel more comfortable using an application because it provides more information about your driver. One app to consider would be Yuklon, a taxi sharing app native to Ukraine, which is quite popular with the locals. In addition to Yuklon, both Uber and Bolt (formerly Taxify) are used frequently in Ukraine.
#4. Stay Local
This is common sense for just about any travel destination, however, if you are overly concerned about your safety in Kiev, then stick to the major tourist areas and only walk around in the day time. Hotel rates in Kiev are quite reasonable compared to Western Europe and if you really want a low budget visit, you'll be happy to discover that Airbnb also operates in Ukraine.
If you have the money, a hotel is recommended for a couple of reasons. First, many Airbnb hosts do not speak English well, making communication a challenge. Secondly, check in times for Airbnb rooms vary from host to host and in some cases you must go to a separate destination to collect the keys before being able to enter the apartment. This situation happened to me once and was a major pain in the ass since the taxi first had to bring me to the key pick up area and then to my room, something I didn't wish to experience after a long flight.
#5. Exercise Caution in the Metro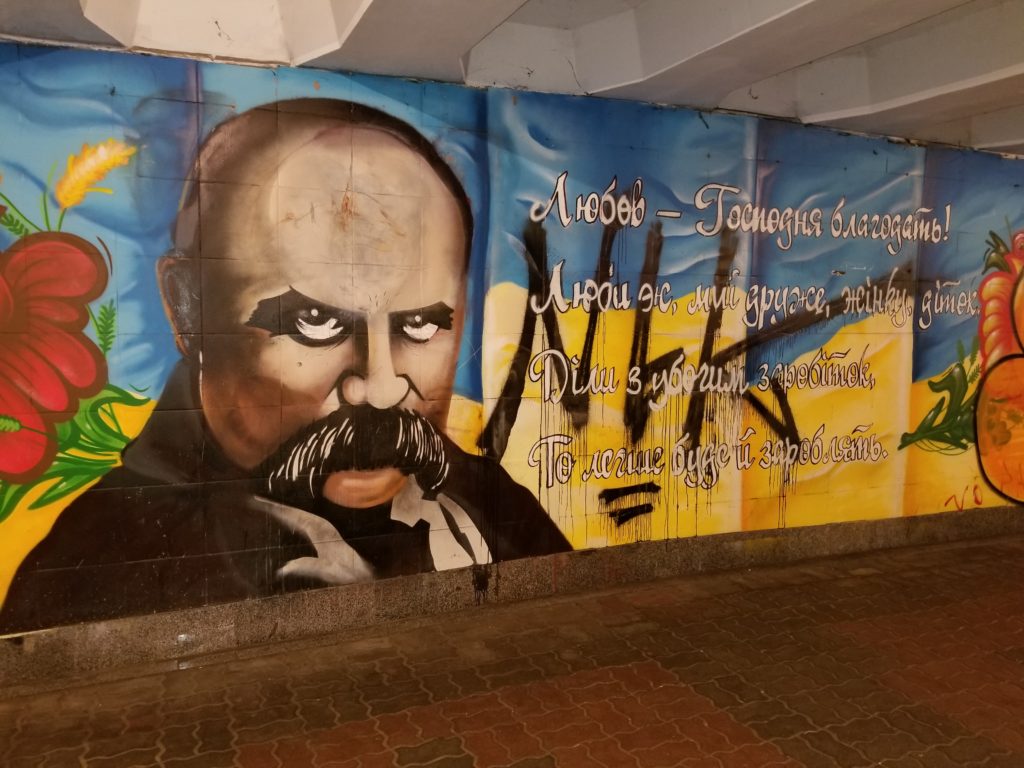 I can assure any tourist visiting Kiev that you will be safe from physical danger in the metro. I've ridden the local metro quite frequently and am still alive to share my experience 🙂 What's at greater risk is your wallet or purse. The Kiev metro does incredibly high volumes, especially during peak times with crowds of passengers pouring in and out of the underground cars throughout the day. Unfortunately, petty thievery is a common theme in popular tourist destinations throughout Europe; Kiev is no exception. Due to the large crowds found in the metro, you can easily be pickpocketed without even knowing it. Considering that taxis are inexpensive relative to other regions, if you really want to play it safe, avoid the metro.
In my opinion, it's worth visiting the Kiev metro at least once during your visit. What I enjoy most is that each station has its own unique theme and design. In fact, some of the metro stations are quite ornate with beautiful mosaic tiling found throughout the stations which are lit by chandeliers hanging from high ceilings, giving the impression you are in a fancy ballroom rather than a subway station. In addition to the beautiful layout of many metro stations, you'll also discover that the Kiev metro network is located very deep in the city, making for a unique travel experience. For example, the Arsenalna Metro station, which is quite close to the city center, happens to be the deepest metro station in the world! 
Unlike the metro, I think you can have a great time in Kiev without ever taking the local buses. The bus system in Ukraine is more difficult to navigate than other parts of Europe since stops are often not announced nor destination times easily posted. The buses generally are used by locals who have more or less memorized the routine and schedule. Personally, I've found the buses in Kiev to be quite uncomfortable where it's not uncommon to find yourself without a seat, crunched between a group of people like a can of sardines, something especially grueling during the summer. I'd only advise taking the buses if you are with a friend or have a strong command of Russian. You can easily get lost or be taken to a neighboring village if you aren't paying close attention.
Additional Thoughts & Commentary on Traveling to Kiev, Ukraine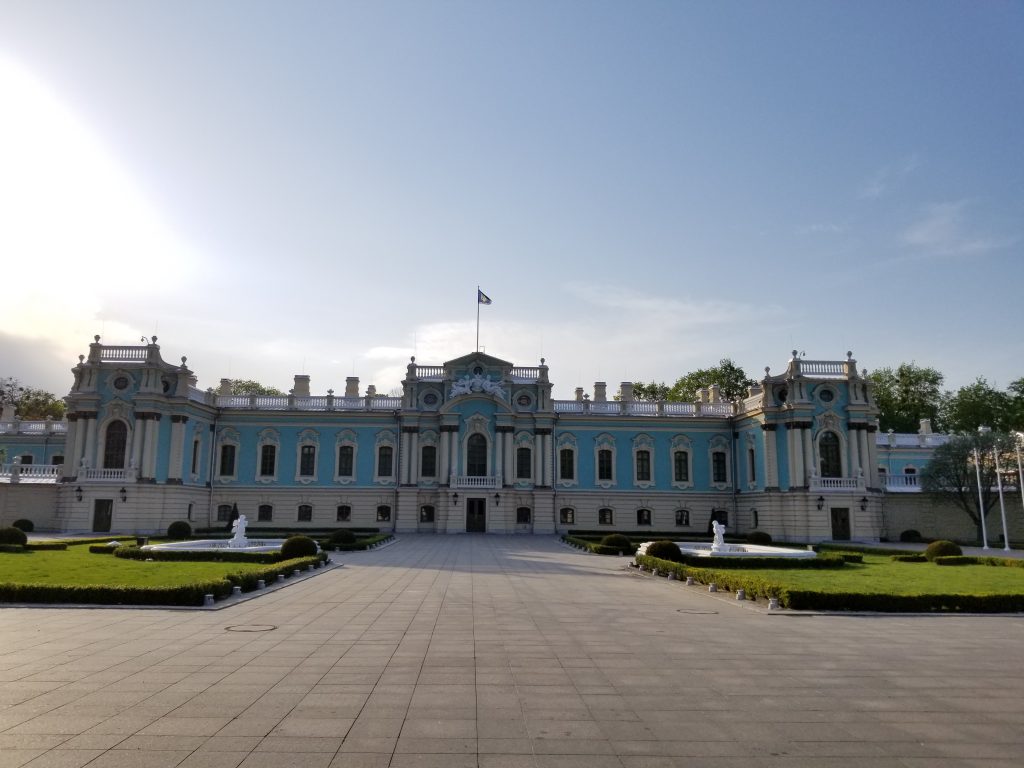 ID & Money
America is one of the few countries in the world where even as an adult you must present identification on a frequent basis, which is not the case in Europe. With the exception of high end casinos, hotel check ins and embassy visits, you never need to show your ID in most European countries after you've left the airport, so it's best to simply leave any identification documents at your hotel or rented apartment. The reason I suggest not taking your ID with you is to avoid the headaches involved in recovering a lost passport or driver's license, a situation you ideally never wish to experience when travelling. As mentioned, after you check in to a hotel in Europe, you never need to show your ID again until you head back to the airport, so there is really no point to carry it around with you and risk losing it.
As far as money goes, I always suggest having some cash on hand since not all places in Kiev accept credit cards. In terms of exchanging money into the local currency, there are exchange kiosks scattered throughout all parts of Kiev so you can skip the airport as these exchange booths tend to charge an arm and a leg to convert currency. It's also not a bad idea to set a withdrawal limit on your debit card during your travels and also carry an additional credit card with you as a back up.
Remember, When Visiting a Foreign Country, You Are a Guest
What I always remind tourists, especially Americans who tend to have limited travel experience compared to Europeans, is to humble yourself and tone down your personality when overseas. American tourists tend to be the loudest and dressed the most casually, making them quite easy to spot in Europe. In terms of behavior in a foreign country, when you are in public I'd suggest acting as if you were in the home of your boss or a respected family member. Think of it this way, you are an ambassador of your entire country so if locals witness poor behavior, they may conclude that all Americans behave this way, after all that's how Americans often portray groups they know little about. Of course, generating a stereotype about an entire group based off of a single experience is the definition of ignorant, but history will show that human nature usually leads one to make such sweeping conclusions.
In addition, I've come across a few American tourists, not all of course, who tend to think that if the country they visit isn't on the same economic level as America, it somehow gives them the right to treat the locals as if they were beneath them. This especially occurs at restaurants where on a couple of occasions I've seen wait staff treated more like servants than people. I always suggest being courteous to wait staff just as if you were at home. Furthermore, if you are able to learn a couple Russian words such as please (pa-zhalsta) and thank you (spa-seeba), it goes a long way with locals who will really appreciate the effort. In a situation where you feel slighted or aren't happy with the service, try to resolve the issue as respectfully as possible. Remember you are the guest.
Finally, if you are a native English speaker, it's easy to take this fact for granted so remember that each person you talk to is attempting to communicate in a language that is not their mother tongue; think of the challenges you run into when trying to learn a foreign language. These are the same obstacles that native Russian and Ukrainian speakers face when they are studying English.
Scams to Watch Out for When Travelling to Kiev
With the exception of someone in physical danger, be wary of strangers asking for help in Kiev, especially in the parts of the city frequented by tourists. It may sound rude but it is better to simply walk away from anyone who confronts you; 9 out of 10 times, it's a scam.
This next tip may appear obvious but if you are in a nightlife environment, be very cautious about taking a free drink from a stranger. Ironically, this tip is more relevant for the men who visit Kiev than the women. There have been numerous cases where men were served spiked drinks by a woman, only to wake up the next morning and discover they rang up quite an expensive bar tab!
The same advice goes for small shops or people standing outside of them. One scam I've heard of involves a man standing outside a convenience store who will quickly befriend you, offering a shot of vodka to celebrate his birthday. Harmless enough, right? Perhaps you think locals are just very friendly and it would be rude to turn him down. The catch though is that the shot he offers you is laced with some sedative, allowing him to rob you and most likely leave you on the street once he's finished picking your pockets.
Another common scam used to trick tourists occurs in public areas where a large sum of money is conveniently placed on the ground in plain sight. Should you go to pick it up, you'll immediately be accosted by several men claiming to be policemen as well as a "victim" who will then assert that you stole the money from him. The police will let you go as long as you pay a small fine for the attempted theft. It's simply a ruse to hustle an unsuspecting tourist of their money. As the saying goes, if it's too good to be true, it probably is.
Adult Entertainment
Ukraine has a reputation for sex tourism, a subject I don't intend on providing any guidance with. I will warn you, though, that if you intend on visiting Kiev explicitly to fornicate, you should keep your guard up. In the past years especially, the city has witnessed an increase in wealthy, yet naive tourists looking for a "good time."
Due to the influx of wealthy foreigners visiting Kiev for the sole purpose of sex tourism, there are several traps that inexperienced visitors have fallen into. An example being a recent case where a New Zealand man had a less than memorable travel experience in Kiev to put it mildly. Caveat emptor.
Final Thoughts Regarding Travelling to Kiev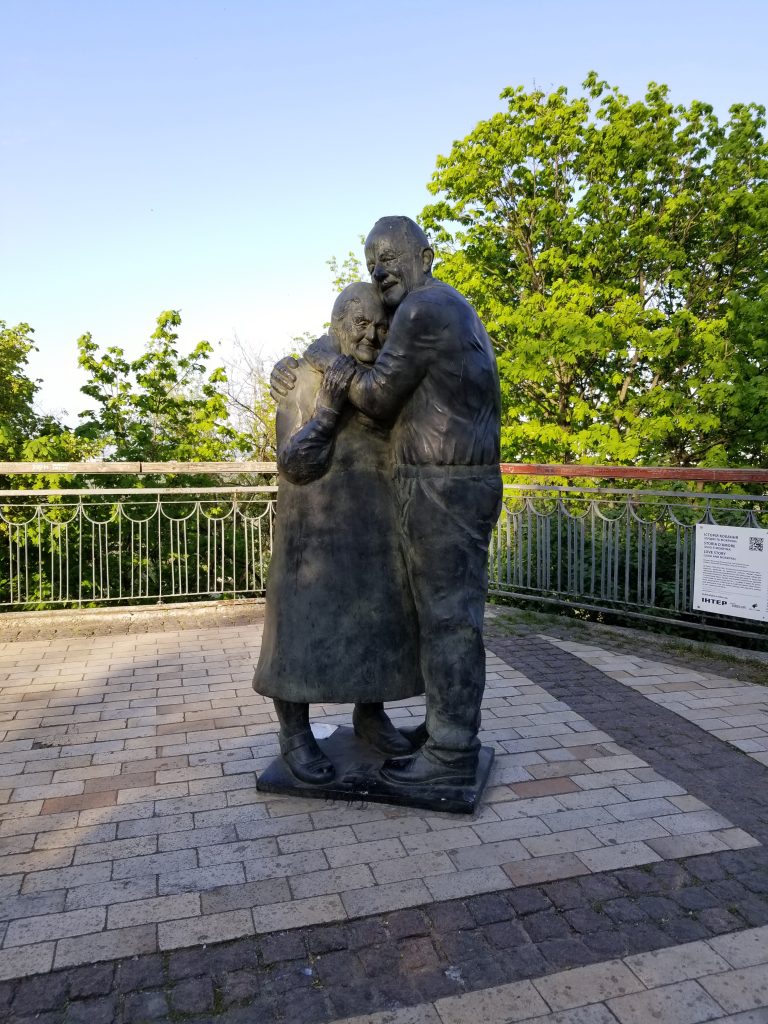 Despite what you may have read or heard, I'll emphasize that Kiev, Ukraine is perfectly safe to visit. In fact, Kiev is a city rich in history with many beautiful parks, ornate churches, and historical monuments that will impress even an experienced traveler. Kiev also has an amazing nightlife scene with countless restaurants, bars, and entertainment options for a visitors to choose from. Hopefully some of the tips I provided will be useful during your visit to either Ukraine or similar countries within Eastern Europe.
If you have any specific questions about what it's like to visit Kiev or safety concerns, feel free to drop a comment below. You can also contact me privately here. I'd be more than happy to provide you my thoughts and feedback. Safe travels!